Whether you're a visitor or a Nova Scotia resident, a driving enthusiast or simply an avid tourer, the Cabot Trail on Cape Breton Island is a bit of maritime magic that simply must be experienced at some point in one's lifetime. The smooth roads that run with the rolling hills and steep rock faces at the ocean's edge that offer unobstructed views as far as the eye can see, are to die for. On the other side, dense foliage covers the inland portion of the route in a way that makes it seem like a real life panoramic painting, further exaggerated when the leaves turn in fall. The 298-kilometre roadway, named after famed explorer John Cabot who visited from across the Atlantic in 1497, loops around the tip of the Cape Breton Highlands National Park. The historical sights and sightseeing opportunities make this an easy choice for travel and adventure seekers from spring to fall.
https://www.instagram.com/p/Bp5BwWkDB1v/
Once you've arrived in Nova Scotia, there are a few pickup points along the Cabot Trail.
From Halifax – Being located on the northeastern tip means that it takes some effort to drive from Halifax on the other side of the province, but it can be done in under six hours if you plan on making it your final destination. Travel north on the 102 and through Truro, where you'll link with the Trans-Canada Highway 104, which switches to 105 as you travel eastward for the Cape Breton portion of the trip.
From Sydney – If you're already on the southern part of the island, the drive from Sydney is a quick jaunt north on highway 125 that will bring you through Boularderie Island and over the Seal Island Bridge and Bras D'or Lake for some stunning photo opportunities. As you enter the southern portion of the Trail and Englishtown, you have the option of turning left to continue further south on the Trans-Canada 105, but should you choose to turn right on Highway 312, your Cabot journey will officially begin soon thereafter with a short ferry ride across the Jersey Cove to connect you back to the 312. Not a bad option.
Where to stay?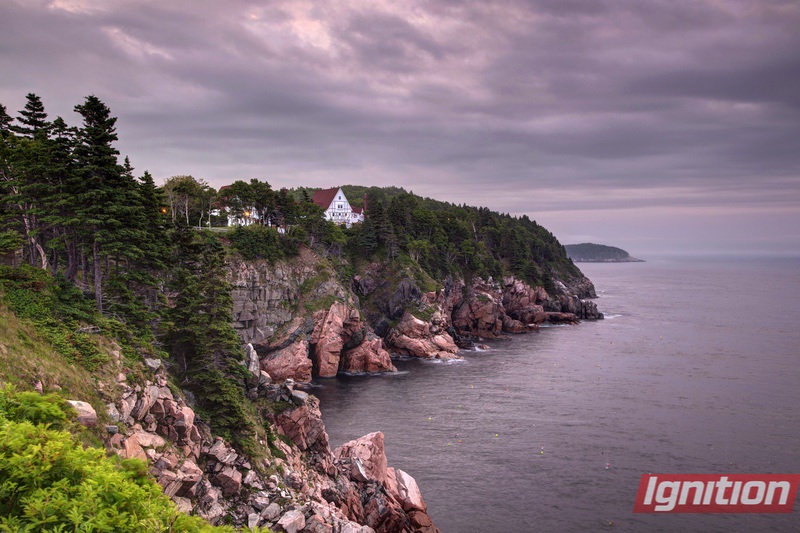 Bed and Breakfasts in Chéticamp – Located in the quaint Acadian fishing village on the north side of the Trail overlooking the Northumberland Strait, Bay Wind Suites is a family-run BnB with four rooms, each with either an ocean or harbour view (from $189 a night avg.). Pilot Whale Bed & Breakfast is a Canada Select 4-star accommodation with shoreline access, mountain views and one-, two- or three-bedroom options, and private chalets from $95 to $249 per night. Their location directly on the Cabot Trail makes them great options for overnight stays, or longer visitors to the Chéticamp region.
Camping (Cape Breton Highlands National Park) – Nova Scotia's largest reserve stretches nearly 1,000 square-kilometres across Cape Breton Island, with seven convenient camping locations at key stopping points, including Ingonish Pleasant Bay and Chéticamp. For the hardcore, Fishing Cove is a backcountry destination with an eight-kilometre hike down to the rugged coastline near Mackenzie Mountain (backcountry permit required) and, if you're travelling in a group or convoy, Robert Brook's large sites are great for families or long-trippers.
Keltic Lodge Resort & Spa (Ingonish Beach) – An excellent choice for award-winning accommodations and dining, or a spa day on your Cabot Trail trip, the lodge opened in 1940 and is located directly on the Trail on the rocky shores of the Atlantic, with spectacular panoramic views of the ocean and Cape Smoky Mountain. The couple- and family-friendly atmosphere includes golf, fishing, kayaking, whale watching and children's activities. Accommodations vary from individual cottages to numerous main lodge and ocean view rooms ($286 to $356+ per night avg.).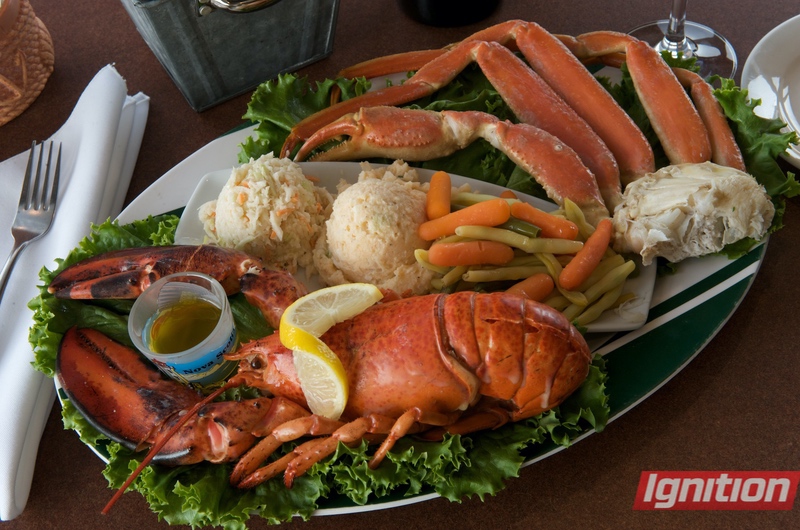 Where to eat?
Frog Pond Café (Chéticamp) – Quirky and quaint, this little nook is part of the Sunset Art Gallery, which, for 21 years, has specialized in the woodcarvings and paintings of folk artist William Roach and 15 other talents. Paired with the Café, it's a great place for kids and adults (and the occasional celebrity) to check out some one-of-a-kind pieces and enjoy a selection of fresh-baked sourdough breads, pastries and coffees.
Big Spruce Brewing (Nyanza) – Just minutes from the southernmost tip of the Cabot Trail, Big Spruce Brewing is situated at the entrance of Middle River and the Bras D'Or Lake. Their speciality? "Unfiltered, unpasteurized, unbelievably good beer." Their selection includes a "Cereal Killer" Oatmeal Stout, rich with chocolate, licorice and coffee flavour, the "Kitchen Party" dry hopped pale ale with hints of citrus and pine, along with malts and a myriad of black, white and American IPAs. See first-hand how they go from the farm and into your trunk.
Lobster Galley (Baddeck) – Traditional fare with a view, it's located at either the entrance or exit of the Cabot Trail, depending on where you begin. Specializing in – what else – local lobster, this quaint restaurant has the perfect view over St. Ann's bay, with a full seafood menu filled with hearty dishes, served by friendly staff.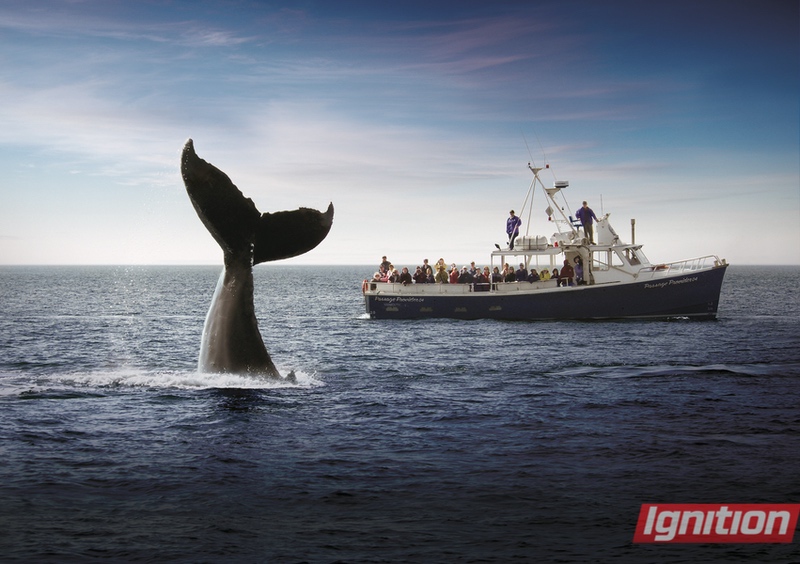 What to see and do?
Chéticamp – As you wind through the Cabot drive (either up to the point on the north, or down from Cape Breton Highlands National Park) the region offers plenty of shops and dining that keeps with the Acadian tradition. Les Trois Pignons shows a history of Acadian culture and an extensive collection of handmade hooked rugs, where the modern versions by local artists can be found in town. The Seafood Stop offers large portions of locally-caught seafood and shellfish, done in traditional styles and large portions.
Cycling – Serious cyclists, this is your call. Three-hundred kilometres of smooth-riding asphalt and topography fit for a kingdom. Pack your saddle and experience the Trail's natural beauty up close, highlighted by coastal towns, unique artisan galleries, hearty restaurants and a diverse list of accommodations to shack up for the night. Many riders travel to Europe for experiences like this, but we have it in our own backyard.
Dixon's Zodiac Seafari (Neil's Harbour) – This stop is a must if you're travelling the entire – or north portion of the trail at the northeastern-most point overlooking the Atlantic. This highly-recommended 1.5-hour sightseeing tour takes you along the Highland coastline for encounters with minke and fin whales, humpbacks, pilot whales, blue fin tuna, seals, leatherback turtles and more. Daily schedules depart at 10 a.m., 12:30 and 3 p.m., with private sunrise and sunset charters available. Call for family rates.
French River Wilderness Area – This natural reserve showcases the natural beauty and vast landscapes that make the Cabot Trail such a spectacular travel destination. Visitors should be aware that, because there are no established trails, access can be limited and difficult. Should you choose to research the area further to explore it, the 7,100 hectares are inundated with 300-year old hemlock growths, unique boreal plateaus, deep pools, rapids and ravines, as well as cliff and canyon sites. Recommended for intermediate or advanced level hikers.
Skyline Trail Hiking (French Mountain) – Known for its bird, moose and even whale sightings over the Gulf of St. Lawrence, the Skyline Trail offers exactly what it sounds like: a bird's eye view of the Cabot Trail as you travel through the lush colours of spring, summer or fall. You may even cross paths with local moose on your adventure. The 2-3 hour trek (depending on distance) over the 7.5-kilometre return (or 9.2-kilometre loop) is worth it for the unparalleled views. (Dogs are not permitted due to possible wildlife encounters.)