As a cottager and year-round visitor to Ontario's crown jewel and one of Canada's most beloved summer destinations, the Muskoka region is the epitome of cottage country. Decorated in a vast mix of maple and birch trees, evergreens and stone outcroppings, the drive through the Muskoka Lakes is as breathtaking as a boat ride within. Year round, the area offers a peaceful yet adventurous retreat from the hustle-bustle just hours away. With hundreds of resorts and cottage and boat rentals, it's easy to plan the perfect leisurely or recreational getaway.
Spanning nearly 6,500 square kilometres and laden with more than 1,500 lakes, bays and rivers, Muskoka offers a playground like no other; with watersports, hiking and biking trails, fascinating historical destinations and world-class dining and accommodations that attract millions of visitors each year.
Throughout its history, it has seen many top Hollywood and entertainment stars make it a regular vacation and cottage destination, and it has been listed numerous times by National Geographic as one of the top vacation destinations worldwide.
How to get there?
Approximately two hours north of Toronto, travellers can drive north on Highway 400 and either take the extension into Bala and Port Carling, or continue on Highway 11 into Gravenhurst, Bracebridge, Huntsville or Lake of Bays. En route, Webers Hamburgers in Orillia has filled the bellies of millions of cottage-goers since 1963, and The Muskoka Store is a great place to visit for any Muskoka memorabilia, sporting gear or last-minute essentials before entering Gravenhurst.
https://www.instagram.com/p/BneZKGvhi4q/
Where to eat?
Don's Bakery (Bala) – Serving Bala and Muskoka since 1947, this is the staple for all your baked goods. Even if you don't frequent the sweets, it's worth the stop for their butter tarts and scones alone. Showing up to the cottage with a fresh pie, jam or hamburger buns will always make you the life of the party!
Loondocks (Port Carling) – Finer dining and a patio suspended high over the Indian River is a must. Fresh creations all from scratch and a relaxing atmosphere are worth the call to reserve a place.
Muskoka Brewery (Bracebridge) – You've likely tried – or been curious about their beer. Their handcrafted, pure, unfiltered brewing method is available for your viewing (and tasting) pleasure, with tours running Fridays and Saturdays. Their store offers Muskoka's full line of ales, IPAs, lagers, stouts and specials. It's a great way to split up a day of shopping and eating in town.
Turtle Jacks (Port Carling) – Now, I'm not picking on Turtle Jacks when I say I typically wouldn't put it on a list of "places to eat," but the pub-style food here is good and the location directly at the edge of the Indian River is even better. It's a nice stop after wandering around the numerous shops and lock system, and you'll find yourself making an excuse to stay for an extra drink or two.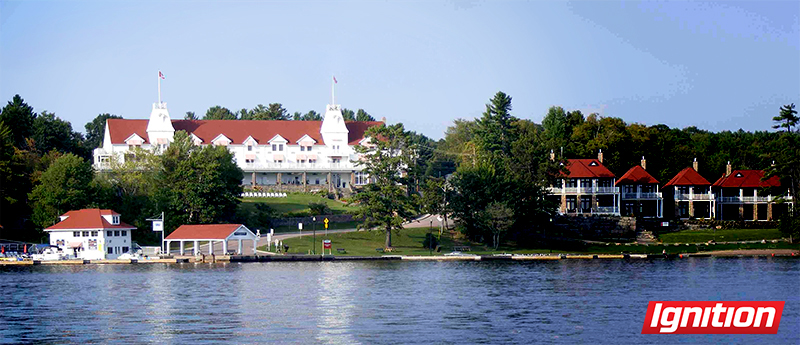 Where to stay?
Windermere House Resort & Spa (Lake Rosseau) – Built in 1870 and rebuilt in 1997 after suffering a fire during the filming of The Long Kiss Goodnight, Windermere House is a staple of Muskoka scenery, and its par-72 golf course, spa, beach and Rosseau Grill and Pub & Patio are frequented by cottagers daily. Hotel rates average $280 per couple/night, and often you can find their beachfront fractional ownership cottages for rent as well.
Huntsville – Hidden Valley Resort (from $159 couple/night) is located on Peninsula Lake and at the base of the Hidden Valley Ski Resort, offering great access to activities year round. Just minutes away on the same lake is Deerhurst Resort (from $239 couple/night), located adjacent to the Deerhurst Highlands Golf Course. Both offer plenty of activities for the entire family.
Cottage Rentals – For larger families or those looking for more private accommodations, there are rentals available in almost every area throughout Muskoka. Bookings typically happen very early in the year (Jan/Feb), but a visit to OnlineCottageRental.ca, OntarioCottageRentals.com or CottageVacations.com will get you in touch with owners quickly. Bookings are typically high and low season weekly rentals.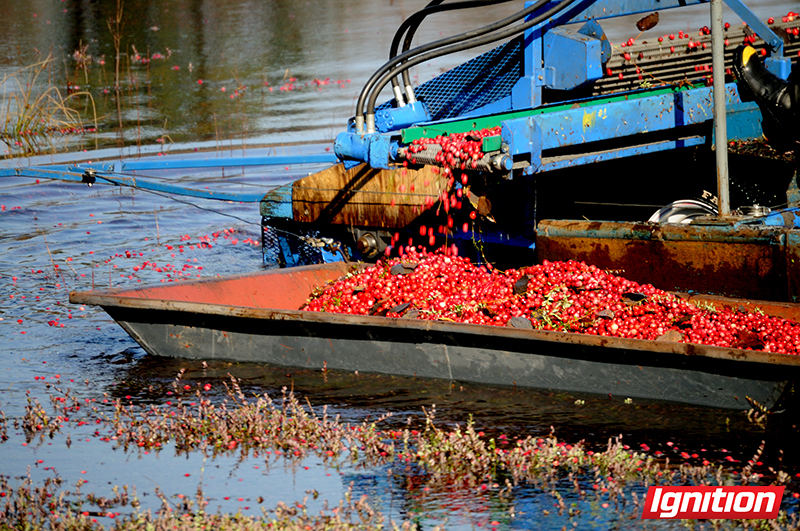 What to see and do?
Bala Falls (Bala) – A great place to sit and puddle around in the water, pack a lunch, get some sun, and enjoy the unique experience of sitting at the base of the falls overlooking Moon River.
Kee to Bala (Bala) – The legendary late night hangout in Muskoka. With resort and theme nights, The Kee is also the site of numerous headline bands throughout the summer for fans young and old, complete with an outdoor patio. Notable (and regular) musical acts include April Wine, Blue Rodeo, Matthew Good, Sam Roberts Band, Sloan, Neil Young, Snoop Dogg and Cypress Hill, among many others.
Cranberry Festival (Bala) – Though not in the summer months, the Cranberry Festival is one of the best ways to experience the magnificent fall colours of Muskoka, and the best food, arts and crafts the area has to offer. Optional tours include visits to Johnston's Cranberry Marsh and the Iroquois Cranberry Growers, owned and operated by the Wahta Mohawks. It's a perfect way to unwind after spending Thanksgiving up north.
Santa's Village (Bracebridge) – Even Santa has to vacation in Muskoka in the summer. For 60 years, this has been a place of magic for children, who can eat breakfast with Santa, ride the numerous roller coasters, trains or "Summer Sleigh" jet boat, or even feed Santa's reindeer. The village has grown to include a splash pad beach and extreme Elf Challenge aerial park, and older kids can enjoy go-karting, rock climbing and a bungee trampoline at the attached Sportsland complex. I still vividly remember my experience at this charming little park, which is a great day destination for young families.
Muskoka Steamships RMS Segwun & Wenonah II Steamship Cruises (June – October) – Welcoming you as you see Lake Muskoka, this may be the best and most spectacular way to tour the lakes. I've had the pleasure of riding on the evening and dinner cruises, but there are daily and nightly specialty cruises that include Father's Day, the Canada Day fireworks, Thanksgiving and even kid's cruises. Each ship is equipped with luxurious, time-accurate décor, bar services and beautiful dining areas with family and child-friendly menus that allow you to eat by candlelight while cruising through the timeless waterways. Also available for private events.
Muskoka Drive In – Throw it back to the oldest continuing drive-in in Canada. Nestled off of highway 11 amongst the indigenous trees and rock-laden scenery, this is home to the 50-cent popcorn refill, 2-for-1 movies and $15 car-load admission! Pack a blanket and watch movies from dusk 'til dawn in the best setting possible. You'll likely want to roll your windows down, so make sure to buy the roll of window screen to protect against mosquitoes! This is a definite must for families looking for fun.
Gravenhurst Opera House – Opened in Gravenhurst's infancy in 1901, this is the home of classic plays, off-Broadway musicals, black comedy, dinner theatre and more. The Opera House is showing more than 100 performances in 2015, including Oscar Wilde's Importance of Being Earnest and Marie Jones' (Broadway & Ireland) comedy Fly Me to the Moon. Getaway will packages ensure you experience the best Muskoka has to offer.
Muskoka Boat & Heritage Centre – Geared for lovers of nostalgia, long-term cottagers, appreciators of art in craftsmanship and gearheads of all types, the centre was built in 2006 to showcase the skill and beauty of Muskoka's favourite form of travel – from wooden racing boats to sunken steamships, artifacts and the history of the region. The Boat & Cottage Show at nearby at the Muskoka Wharf takes place from July 24-26 and offers a great chance to see a working history of Muskoka's best. The centre is also available for private events.