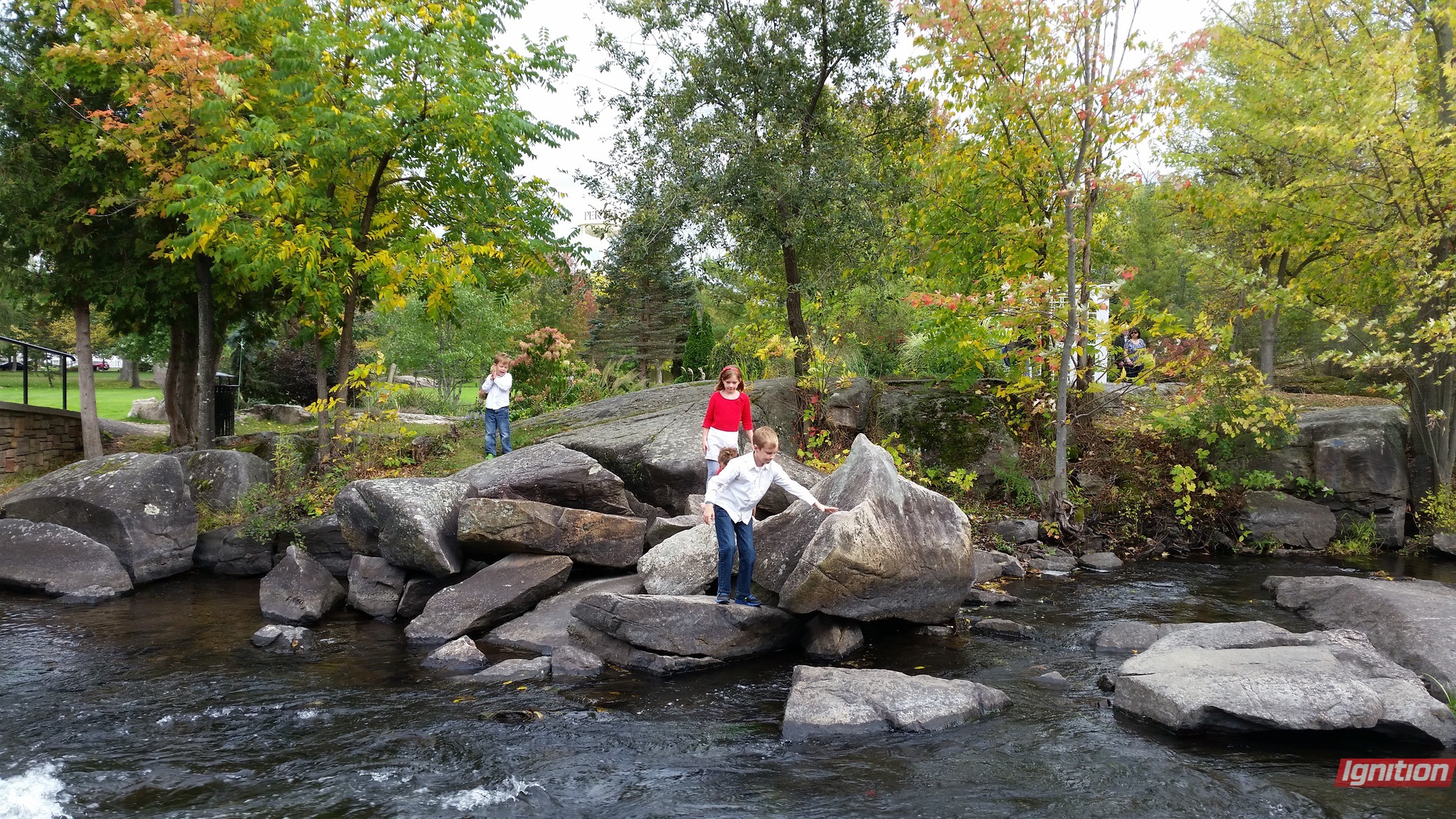 Trading speed for a scenic ramble – an alternate route to Ottawa
There are few drives as disheartening as driving east to Ottawa on the 401 from Toronto. With consistently heavy traffic, and sections of highway with only two lanes, it is inevitably a long, slow, boring crawl to your destination. Even when traffic is (miraculously) moving at a decent clip, the scenery is largely identical for the duration of the drive. There are, however, some options that can help relieve the monotony.
On a recent drive to Ottawa, the traffic was so slow that our mapping program suggested it was only a 45-minute difference to go along secondary highways. While reasonable minds may differ, I would far prefer to drive at a consistent slow-ish pace rather than a fast pace with periods of stand-still.
This impulse to keep the car moving, even if at a slower overall pace, is what lead us to try a route that turned out to be incredibly scenic and satisfying. Our detour began with a drive into Prince Edward County, long a favourite of Ontarians in search of quaint villages and pretty vistas. With the increased popularity of the region, traffic into Picton can be slow, however, the traffic circles and newly paved roads made for a fairly easy drive.
In Picton, we stopped at the 555 Brewing Company on Main St. With a full beer list, stone-baked pizzas, and an outdoor patio that caters to families, it is easy to understand why the brewery is increasingly popular. Like Parson's Brewery on the other side of town, 555 goes out of its way to accommodate young families, with a sand pit, toys, and a menu that can be altered to suit younger palates. After a sunny break and some great pizza, we moved onto the ever-popular Slickers Ice Cream parlour, just past the library on Main Street. Slickers, which has two locations in PEC, is famous for their big flavours and homemade quality. The generous serving sizes didn't disappoint and the Apple Pie ice cream was a standout.
https://www.instagram.com/p/BoB6jHGh9uL/
From Picton, our route took us past the harbour to the Glenora ferry dock. This short ferry ride is part of a government-funded network of ferries in the region. As a Toronto native, I had assumed there would be a fee to access the service (think Toronto Island ferry) and was surprised to find that not only was the ferry free, but the service was frequent and fast. After a short wait, we loaded the car onto the ferry and were able to get out to enjoy the beautiful views along the route. The short ride brought us to the Adulphustown and the Loyalist parkway.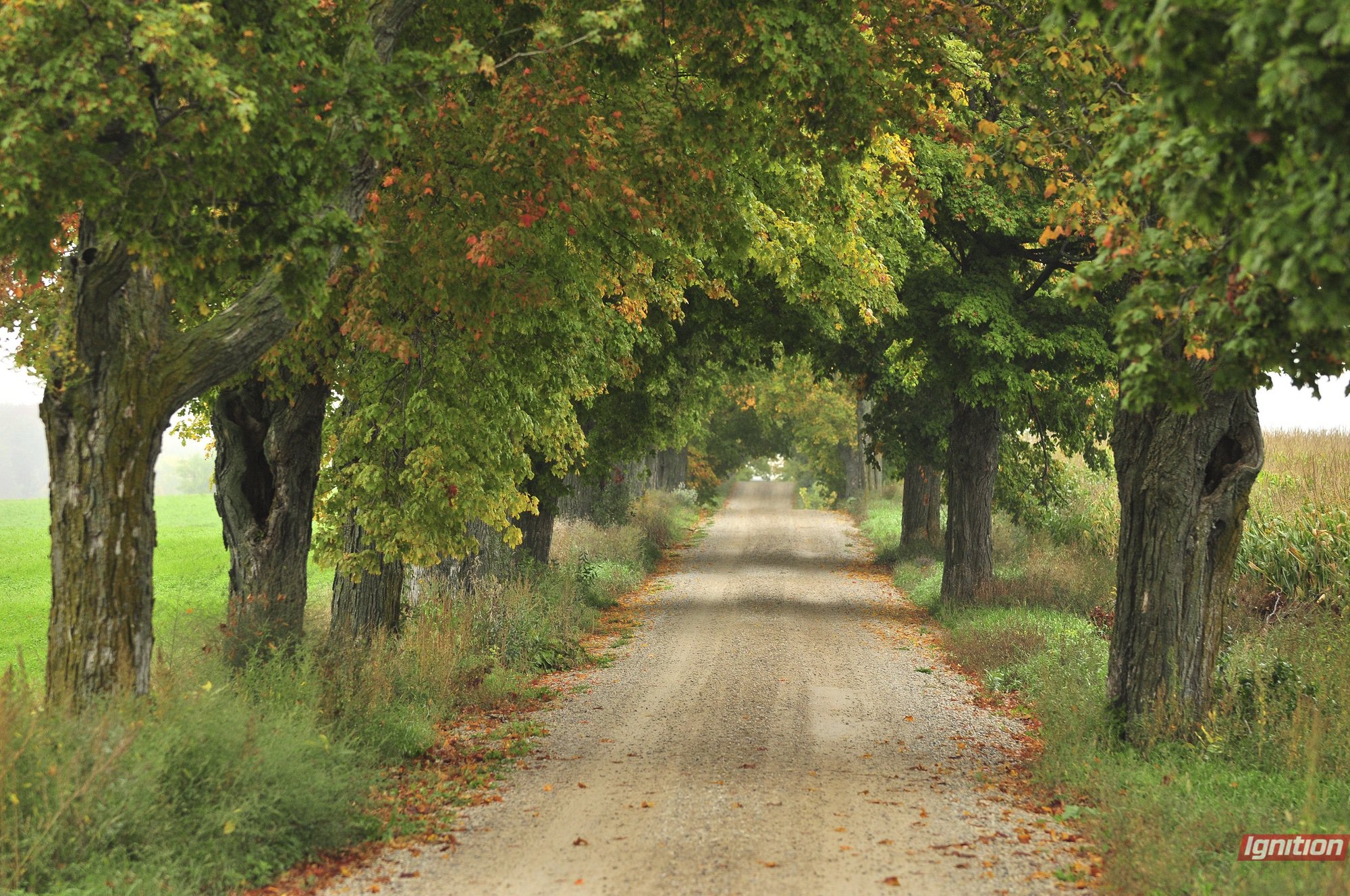 The parkway runs close to the water and offers remarkable views of the Bay of Quinte. Although the route is only one-lane, traffic moved at a fast pace all the way to Kingston. The parkway also brings drivers by two other ferry routes, to Amherst Island and Wolfe Island. Although both of these ferries would (of course) take you away from the eventual destination of Ottawa, it is easy to see how you could be tempted to spend an extra day in the region exploring the many parks and small agriculture operations.
From Kingston, we continued up through Harrowsmith to the TransCanada. Drivers may be excited to know about that Highway 7 has a number of small parks with water access and restroom facilities that are open from Victoria Day to Thanksgiving weekend. With plenty of rocky outcrops and trees of every shape and colour, these small parks make great spaces to let kids and pets run off some car-crazies.
We stopped for dinner in Perth, with its limestone-clad main street and inviting parks. Just off the main park, which features a rushing river, an island for scrambling, and lots of trees to climb, is the old Code's Mill. Code's Mill maintains its historic charm, with a restored exterior, and has a vibrant collection of shops and restaurants. We tried Fiddleheads, which offered a comfortable pub atmosphere with slightly elevated food offerings.
After a relaxed dinner, we continued onto Ottawa, a short hour and a half away. In the end, our "non-401" route took a day, rather than five hours. However, it made for an enjoyable day, full of rocky outcrops, rivers and lakes, and charming small towns. There is certainly something to be said for taking the scenic route once in a while!
https://www.instagram.com/p/Bq5Dgr8hlWz/