It is not really possible to understand the appeal of Hilton Head until you've visited for yourself. Of course, the beaches sound nice and there are lots of attractions, but many destinations offer the same. As a result, you may find yourself asking if Hilton Head is worth the extra cost and effort to get there. The short answer is yes.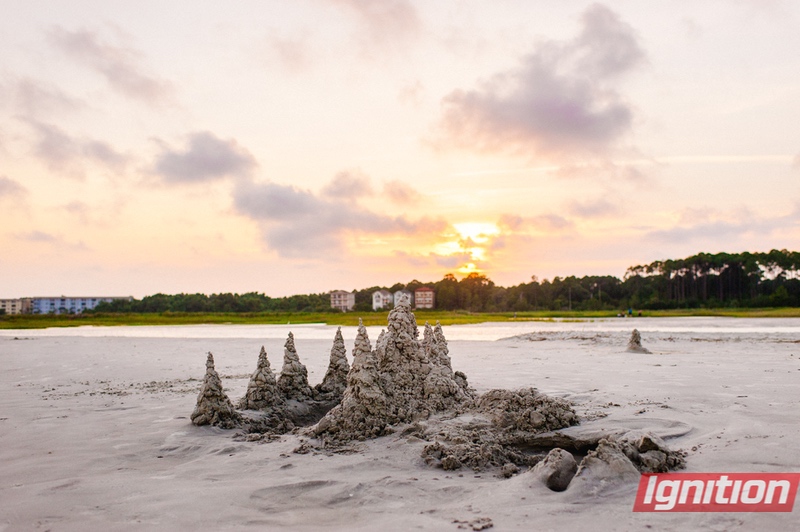 Hilton Head has been a snowbird destination for Canadians for many years. Ample rental condos and luxury hotels, excellent golf, and a temperate climate have made it a popular destination. The island, located just off the coast of South Carolina, and connected to the mainland by a causeway, draws over 2.5 million visitors annually. The busiest travel season in Hilton Head is the summer, when the beaches are full and the sun seems to shine forever. Many Americans don't consider the 21 degree average temperature to be warm enough to make Hilton Head attractive in the off-season. However, there is much to recommend the off-season to Canadian travellers.
First and foremost, the beaches. Picture the longest, smoothest, most sparklingly white beach you've ever dreamt of, and then try to imagine doubling its depth. That is what Hilton Head's beaches are like. In the summer, the beaches are chock-a-block full of chairs and blankets. In the off-season, however, you may be one of only twenty families on your stretch of beach. On our visit, families tended to sit fairly far apart, offering everyone unimpeded views of the waves and plenty of room to spread out. Children ran back and forth from the surf while parents and grandparents hung back above the tide line, admiring the wide blue skies. Bicycles cruised by and adults and children alike flew kites towards the dunes. Despite having visited the Caribbean and Florida several times, it is difficult to imagine a more perfect beach experience then Hilton Head. While there are several public beaches around the Island, many resorts offer direct access to private beaches via gentle walkways over the dunes.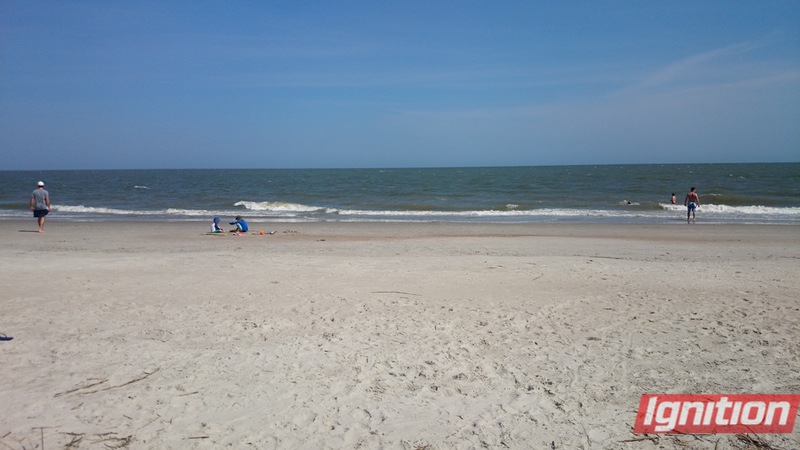 Second, the outdoor activity options. If you are a city-dweller, you may not view cycling as a restful activity. When I bike in the city I am always on high-alert – doors, pedestrians, cars, and construction make cycling an extreme sport. On Hilton Head however, cycling takes on a new tranquility. With miles of separated cycling paths, cyclists of all abilities can enjoy peddling to shopping centres, attractions and beaches. The island boasts more than 10 bike rental companies, many of which will deliver your bikes to your resort. Bikes are available in all shapes and sizes, including children's bikes, adult trikes, and bikes with beach cargo attachments. There are also sailboat and kayak rentals available around the island for visitors who want to explore the fertile coastal waterways.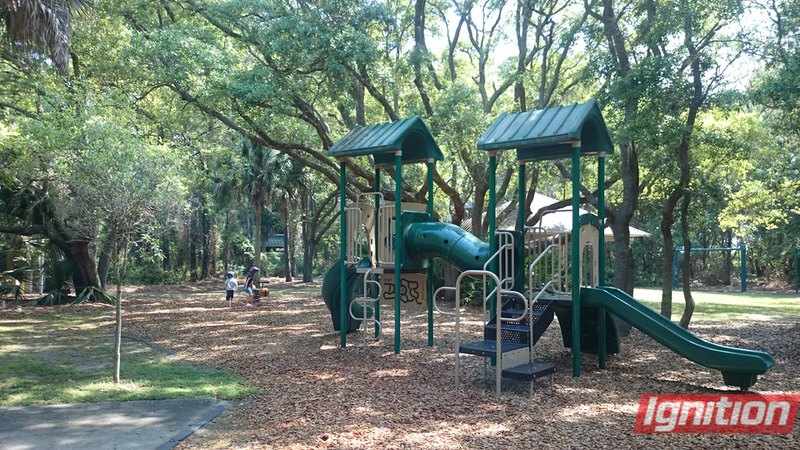 Golf is, of course, another highlight of Hilton Head. Sometimes called "Golf Island," there are more than 20 public-access championship courses located around the Island. Most courses offer lessons, both private and semi-private, as well as week-long courses for golfers striving to improve their game. With so many options, it isn't hard to see why golf enthusiasts come back year after year.
Finally, the island atmosphere. On our visit we stayed at an oceanfront property. Each night, the grill areas would come alive with families putting together dinners – perfect strangers offered up ingredients, tools, and even complete dishes. The ample hammocks housed children and grandparents, the corn hole game areas were busy, and the outdoor fire pits and patio lights were lit. This welcoming atmosphere wasn't isolated to our resort – wherever we travelled on Hilton Head, locals greeted us warmly, welcoming us into their parks, beaches, and stores. The relaxed atmosphere felt especially wonderful coming from a city that was covered with snow and ice.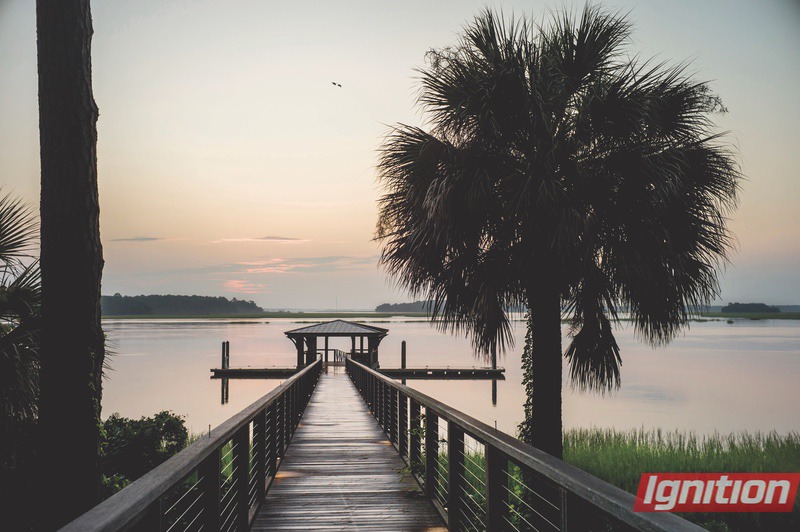 Making the drive to Hilton Head might not be much shorter than the drive to the northern part of Florida, depending on where you are coming from. However, the beaches, activities and welcoming atmosphere make it worth the extra trouble.