Spring in Washington, D.C. kicks off the start of a season of festivals and exploration. From the cherry blossom festival until Labour Day, Washington offers events for every interest and budget. With so many free attractions, Washington has a great deal to recommend it.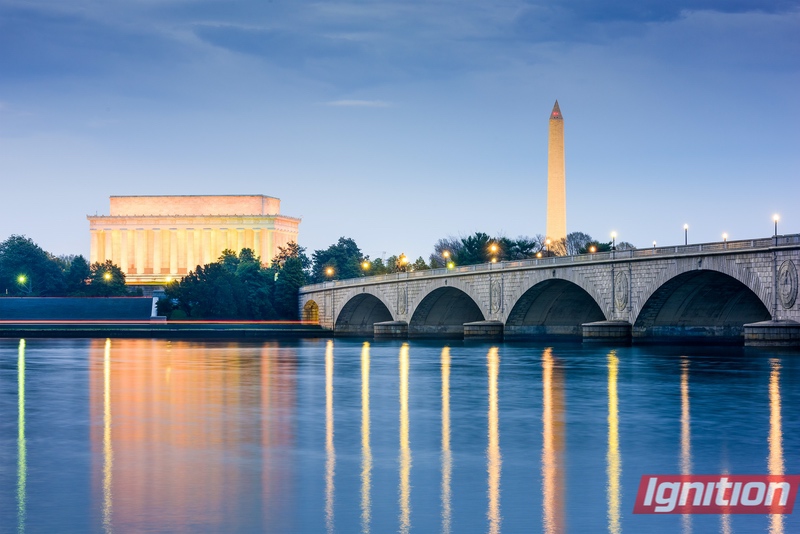 We made our drive to Washington, in the all-new 2017 Chrysler Pacifica Limited. This is a van I've been anxious to try, given that we have driven all the other vans in its category over in the past 18 months. Prior to the drive I heard a lot of raves about the Pacifica and it largely did not disappoint.
On this long drive, the Pacifica's 3.6L Pentastar V6 offered plenty of power (287 hp / 262 lb-ft.), excellent fuel economy – which was a surprise since I was expecting something comparable to the Dodge Grand Caravan – and an exceptionally comfortable ride. The front seats are remarkably comfortable, with the small exception of the armrest, which was not adjustable. I was interested to see how the Pacifica's Stow 'n Go differed from the Grand Caravan, whose floor cubbies I have often found useful for stowing gear that won't be needed once we get to our destination.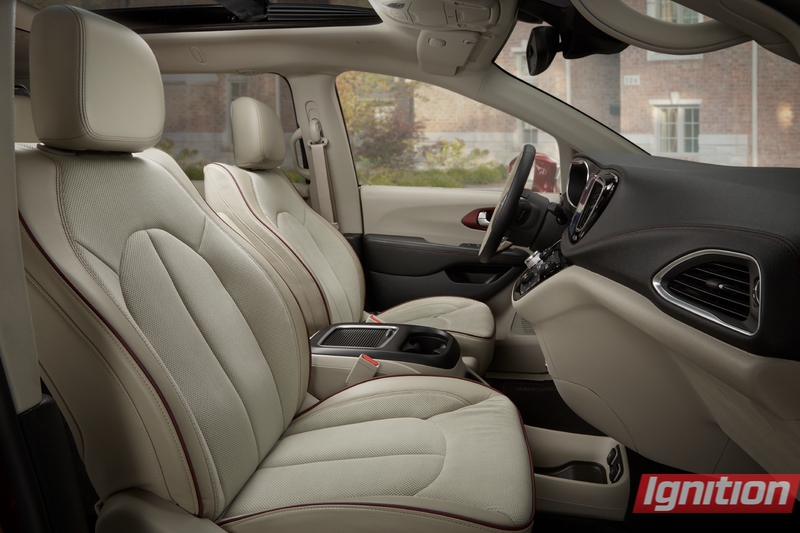 Our Pacifica tester comes with "buckets" inside the stow compartments, which were handy for transporting gear, but needed to be removed before you can stow the seats. Another less-than-ideal "feature" is the self-stowing back row seats. The Limited model had fully-automated back row seats, which fold away with a touch of a button. While that sounds great, in practice it is a very slow process and it would have been simpler/faster to simply do the stowing manually.
On our many long drives, we often allow our children to watch movies, as 10 hours in a car is long for just about anyone. Our Pacifica tester comes with two rear seat-mounted screens. While this set up was nice, in that it allowed for a large panoramic roof, it was flawed in that only two children can readily see the screens at once. The child in the back row needs to look at the screen on a diagonal. Further, although one child can play one of the pre-loaded games (think car bingo and apples, which is a lot like hangman) while another watches a movie, the screens do not allow for a separate movie on each. This means you won't be able to avoid the inevitable argument over who got to choose the last movie, which is unfortunate. On the plus side, the Pacifica has such a quiet cabin that you will be able to hear whichever movie you end up choosing with perfect clarity. I was deeply impressed by how little road noise there was – it made the hours of highway travel a lot more manageable.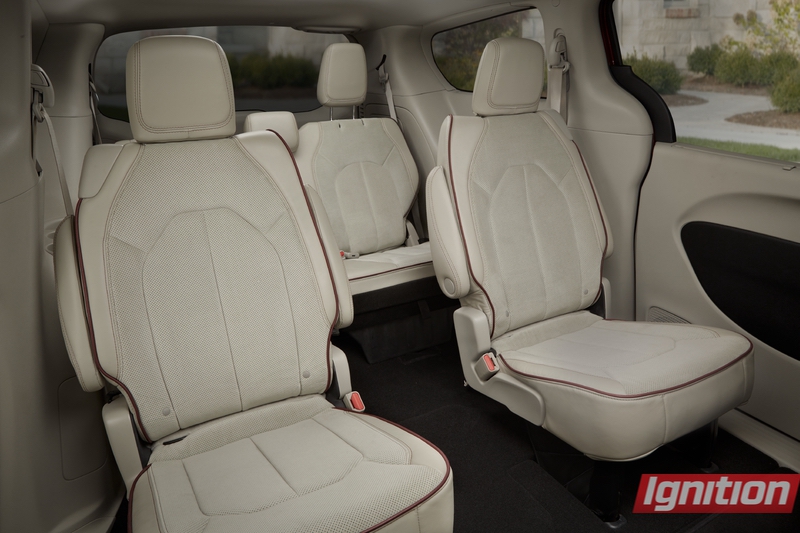 After arriving in Washington, you may be overwhelmed by all the options. A starting point for many visitors is the Smithsonian Visitor centre, which is housed in the Smithsonian Castle on Jefferson Dr. The Visitor centre has staff that can guide you towards museums that are the best fit for your group and interests. On our visit, we chose to explore the Air and Space Museum at the new Udar-Hazy Centre. Complete with an air traffic tower, this museum is awe-inspiring. The variety of planes and the imaginative displays made the history of aviation come alive. In addition to airplanes from every era of flight, the centre also houses one of the retired Space Shuttles, Discovery, which is the highlight of a large area devoted to space travel. When we visited there were also "live-science" stations to allow younger visitors to experience some of the elements of flight physics first hand. Although the museum, like all Smithsonians, did not have an entry fee, there was a parking fee of 15$.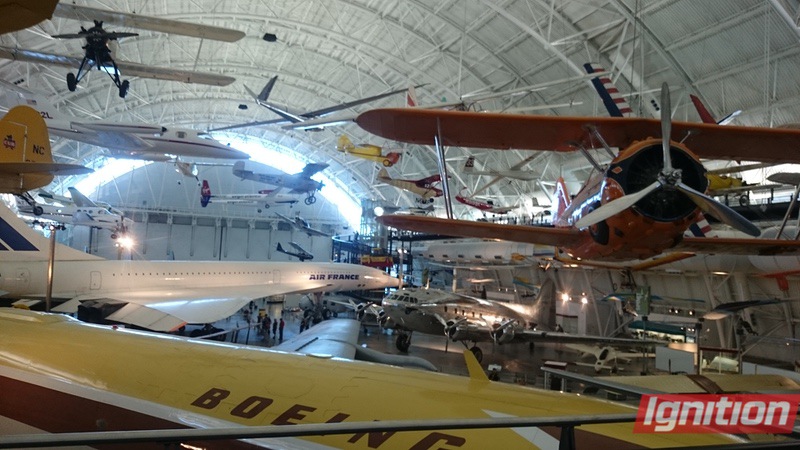 There are many other wonderful Smithsonian museums to chose from, including the American History Museum, which houses the Star Spangled Banner and Washington's uniform along with other artifacts, and the National Zoo, with their famed pandas.
It would be easy to fill a week with just the Smithsonian galleries, but Washington has a lot to offer beyond museums. Predictably, there are a great many monuments to visit and photograph. With everything from the Lincoln to the Washington monuments, you can be sure that you'll want to allow at least an afternoon to explore the National Mall. The beautiful national park space invites visitors to explore by foot so that they can admire the impressive vistas. Of course, you can also try to book a tour of the White House. Try, being the operative word. The process to get admission can be a little tricky, as Canadians need to get in touch with the Canadian Embassy in Washington ahead of their trip to try and make arrangements.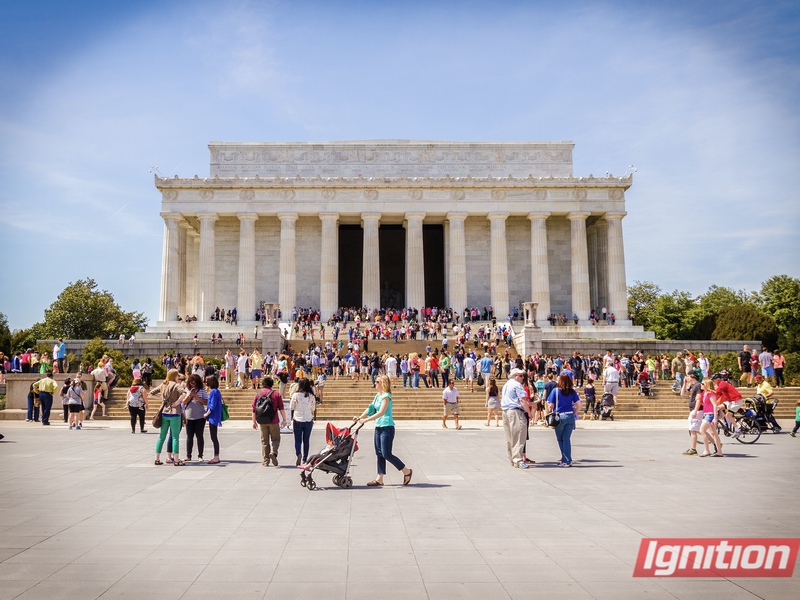 Outside of the museums and monuments, Washington has a vibrant cultural scene. With concerts happening all over town, you will want to check out an events calendar to be sure you are making the most of your evening hours. During the summer months there are many festivals that include free outdoor entertainment, which is a wonderful way to relax after a long day of learning in museums.
Washington also boasts many neighbourhoods that are worth exploring. We visited the Capitol Hill neighbourhood, with its many picturesque brownstones. The main street of the district has a great many shops and restaurants, as well as a pedestrian-friendly layout that invites visitors to linger over patios and nightcaps.
With so many attractions, so many of which are free, it is easy to see why Washington makes a great choice for a summer escape. Just be sure to take a little bit of time ahead of your trip to get an idea of which of the museums will be the best fit for you and your interests.