Cattaragaus County New York has become a favourite destination for my family and friends. Ever since some close neighbours bought a seasonal home in nearby Salamanca and introduced us to Holiday Valley nearly three decades ago, the many outdoor recreational activities and honest, all-season beauty of the area have kept us coming back.
As charming a ski town as you will find anywhere in New York or Ontario, the main attraction for Canadians is the skiing. The picturesque village of Ellicottville is influenced by Mont Saint-Saveur in Quebec's Laurentian Mountains, and its piece de resistance is Holiday Valley with 58 runs, 13 lifts, five terrain parks, glade skiing, a mountain coaster, tubing and plenty of snow.
Holiday Valley is open year round with hiking, biking, golf and other activities available for at least six months out of the year. But, from November to April, it is the primary destination for skiers and snowboarders seven days a week, day and night. It is bigger, the runs are longer, and the terrain is more varied than most of the ski hills within three hours of Toronto, and its three modern full-service day lodges, dozens of scenic picnic sites and a solid selection of après-ski food and beverage establishments within close proximity are all cherry toppers.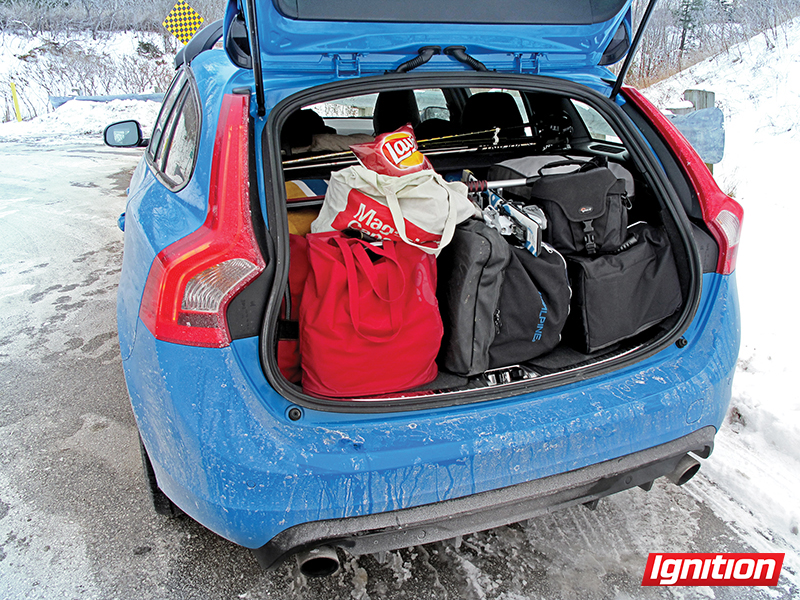 Getting there
At under three hours by car from the Greater Toronto Area (or 2.5 hours from Oakville/Burlington), Ellicottville is not far from the Golden Horseshoe. Collingwood, Ontario is two hours from the GTA by comparison. Instead of driving north toward Georgian Bay, where you will inevitably have to battle traffic on the 400 north and then wait in long lift lines, you can head on a southerly course toward the U.S. border along the Queen Elizabeth Way toward Buffalo.
You'll need to cross the border at the Queenston-Lewiston Bridge, Rainbow Bridge (Niagara Falls), or the Peace Bridge (Fort Erie) before continuing along the 190 S in New York state. Provided there are no major delays or backups, the latter is a good choice as it gets you back on to the home stretch (highway 219) sooner. Be sure to check the official border wait times for all three crossings – preferably before you get to St. Catharines – so you'll have enough time to make the right call. Having a NEXUS card is a good way to ensure uneventful, efficient border-crossings, however, the NEXUS lanes are not always open, and everyone in the car needs to be a member to take advantage of it. You will also want to be sure to either go online to pay the road tolls or, better yet, grab an EzPass transponder as there are boothless tolls roads in the region.
From the Peace Bridge, it takes one hour to drive the rest of the way. But there are a few places to stop and shop and/or grab a bite along the way. Orchard Park is one of them; and, if the Buffalo Bills are playing a home game when you're in the area, you might even consider a stopover at Ralph Wilson Stadium for some NFL tailgating or live game action.
Where to shop?
Orchard Park is a great place to pull off and take a break – either on the way to Ellicottville or on the way back – as the Quaker Crossing Retail Center is located right next to the Route 219 Expressway you need to take. It isn't an outlet mall, but you will find Target, Dick's, Kohl's, Carter's, HomeGoods, Prestige Wines and more. Orchard Park is also home to the McKinley Mall as well as the Crossroad Centre open air mall. Further along the way to Ellicottville you will also pass through Springville, which has a Topp's, Walmart and others.
Ellicottville itself has a quaint Victorian style main strip with several ski and bike shops, clothing and outerwear and boutique stores. Check out Dekdebrun's Ski & Snowboard and Mud, Sweat n' Gears for all the latest gear and demos. And, don't forget to visit the EVL Cheese Company, Gado-Gado, Watson's Chocolates and more.
Where to eat?
You can find some good eats at Quaker Crossing, but there are better eats in Springville and Ellicottville. In the former you'll find perhaps the best Mexican restaurant in upstate NY. Really! Called Fiesta Bamba, it is rated 4.5 out of five stars on both Trip Advisor and Yelp! The chimichangas, tamales and mole sauce are all legit! In fact, just about everything on the menu is as authentically Mexican as it is tasty. Prices are reasonable and you get free nacho chips with yummy salsa to start. Stay for the evening or hop back into the car to finish the drive. You will be full and content either way.
Julie's Pizzeria is another great place to eat in Springville. Traditional Italian family recipes and generous helpings are the order of the day, but you can get anything from wings and fingers to burgers and subs. Try the Italian garlic steak pizza FTW!
The Tamarack club also features the small brewery chain, John Harvard's, from Massachusetts. With lots of specials and a great apres-ski vibe, it's a good option when you've had your fill of runs for the day.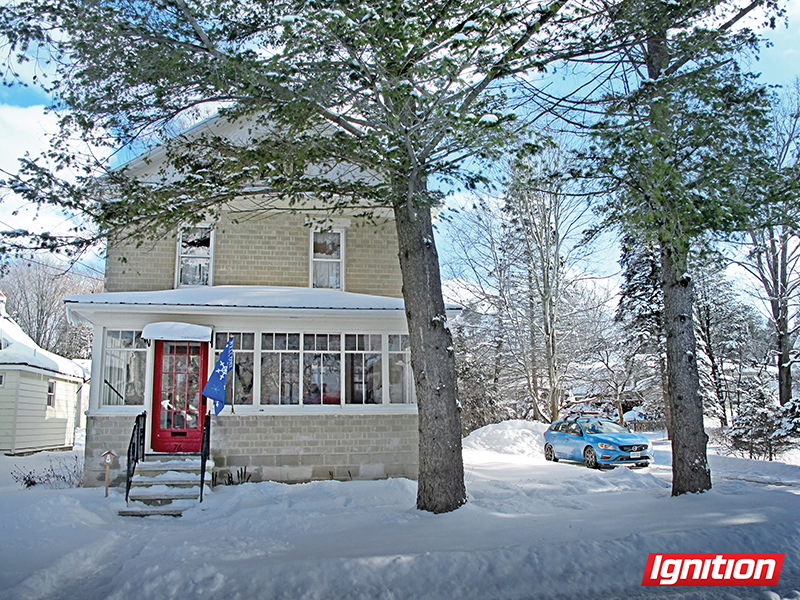 Where to stay?
Slopeside: Pick from the slopeside Inn at Holiday Valley or the Tamarack Club, both with an indoor/outdoor heated pool and outdoor hot tub, or opt for the conveniences of home at a Holiday Valley Rental Management condo or townhouse. When mom and dad buy a midweek package, up to two children ski and stay free!
In town: Rooms at the Wingate by Wyndham hotel start at $110 USD, while the and Eidelweiss Ski Lodge ranges from $185 on weekdays and $290 during weekends during winter. The Jefferson Inn is a popular and highly-rated bed and breakfast with pricing options in between.
Nearby: Springville is a half-hour drive from the ski area, and offers a decent selection of accommodations. The Microtel Inn & Suites by Wyndham Springville is a good option with rooms start around $80 USD. If you are looking for a place with more space and all the comforts of home, we managed to find a lovely arts and crafts house right in the centre of town for $120 a night. Because the area has a limited number of slopeside accommodations, you'll want to book early if you're sure of your dates. This year, Ontario's Family Day weekend was completely booked by December.
What to see and do?
Holimont is another weekday ski and board option just outside the village, but it turns private on weekends. Kissing Bridge is an alternative that is not too far away too, but there is actually no shortage of winter activities at Holiday Valley or close to the village centre.
Holiday Valley also offers a couple of Canadian promotions, including Canadian Friendship week, which normally happens right after kids have headed back to school after the winter break. They also have two "Cabin Fever" days with amazingly low-priced 8-hour lift tickets that can be purchased in Canada, in Canadian funds!
If neither of those promotions work for your party, the resort currently accepts Canadian cash at a 25% exchange rate. While not as great as "at par", it is still significantly better than the prevailing rate.
While you're in the area, be sure to check out Southern Tier Brewing. Although it's about an hour away, it is home to some of the best beers in the country, and is well worth the drive. With a lively tap house, lots of tours, and plenty of fresh and seasonal brews, it's a great way to spend an afternoon. Be warned, the tap house gets very busy in the winter when the outdoor seating isn't an option.